Minor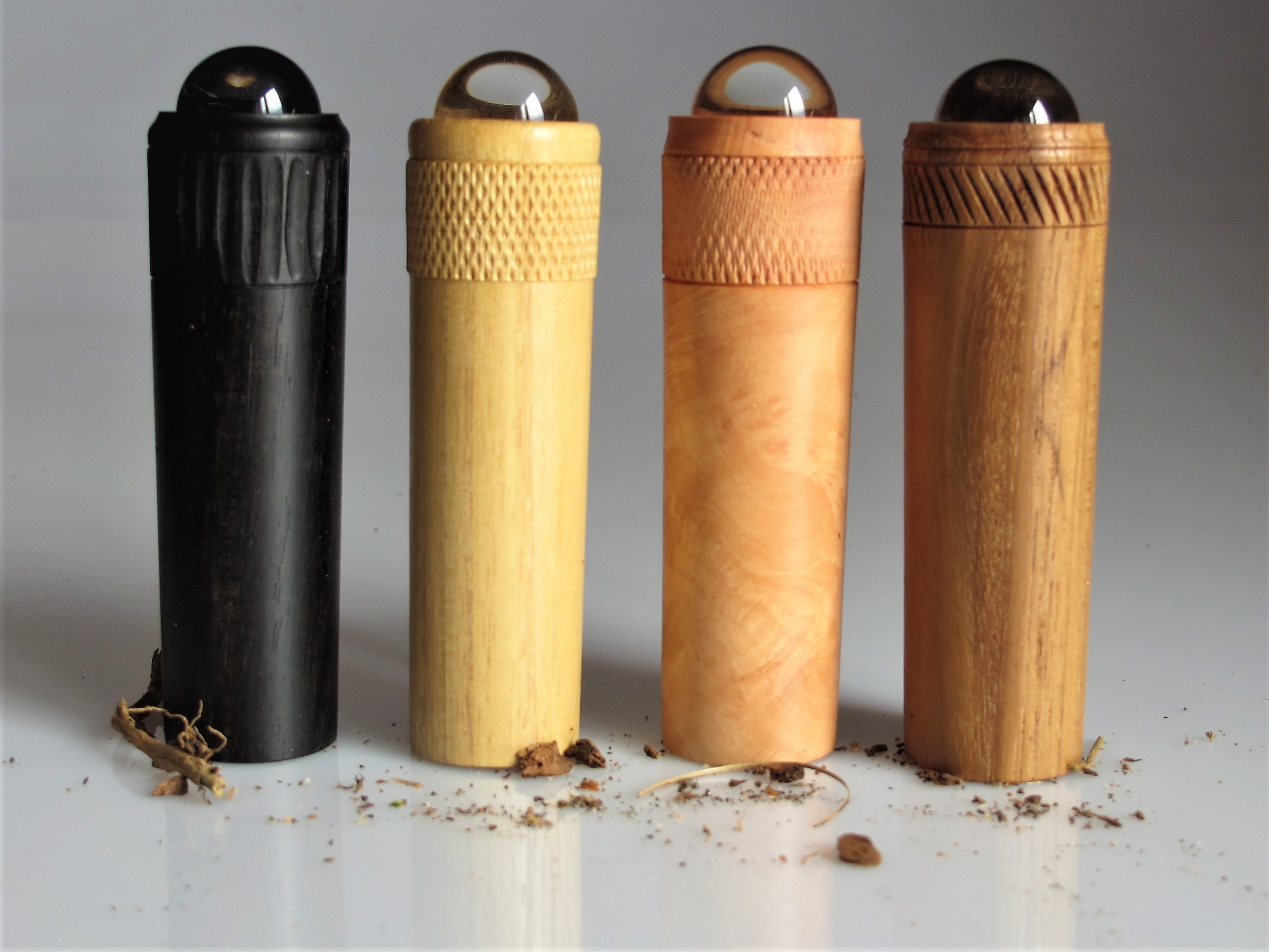 Teleidoscope "Minor"
Do you remember the simple joy of looking inside a kaleidoscope and discovering the wonderful world of colors and designs inside?

This is the small brother of the supreme Teleidoscopes.
Made by a single block of different precious woods.
Even if it has a small size, the colors are bright and clear. Inside is a lens, that makes the image absolutey clear, and fantastic like a dream.

The materials are the same used for all high quality Teleidoscopes that I produce.
Its a special gift for Kids but also for adults!
Avaiable in many
types of wood:
Nr.
1. maple
2. Olive
3. Walnut
4. Zebrano
5. Smoked Oak
6. Cherry wood
7. Amaranth
8. Larch
9. Pearwood
10. Ebony
11. Boxwood
12. Briar root
13. Teak
lenght: 91 mm
diameter: ø 24 mm
crystal ball: ø 20 mm
finish: shellawax
A teleidoscope is a kind of Kaleidoscope but does not have an attached object case.
With a teleidoscope, you look through the mirrors and the world around you becomes a kaleidoscope image.
Look at a tree and it creates beautiful green patterns.
Look at a small ant and see multiple views of it.
With a delicate and highly detailed spiralling techniques!!
Each is different,
Each is unique!
Pictures: The big Teleidoscope is for illustrative purposes only.
Please, for any questions about wood types, and different spiralling techniques don't hesitate to contact me.
You will receive several photos to be able to choose your favourite.