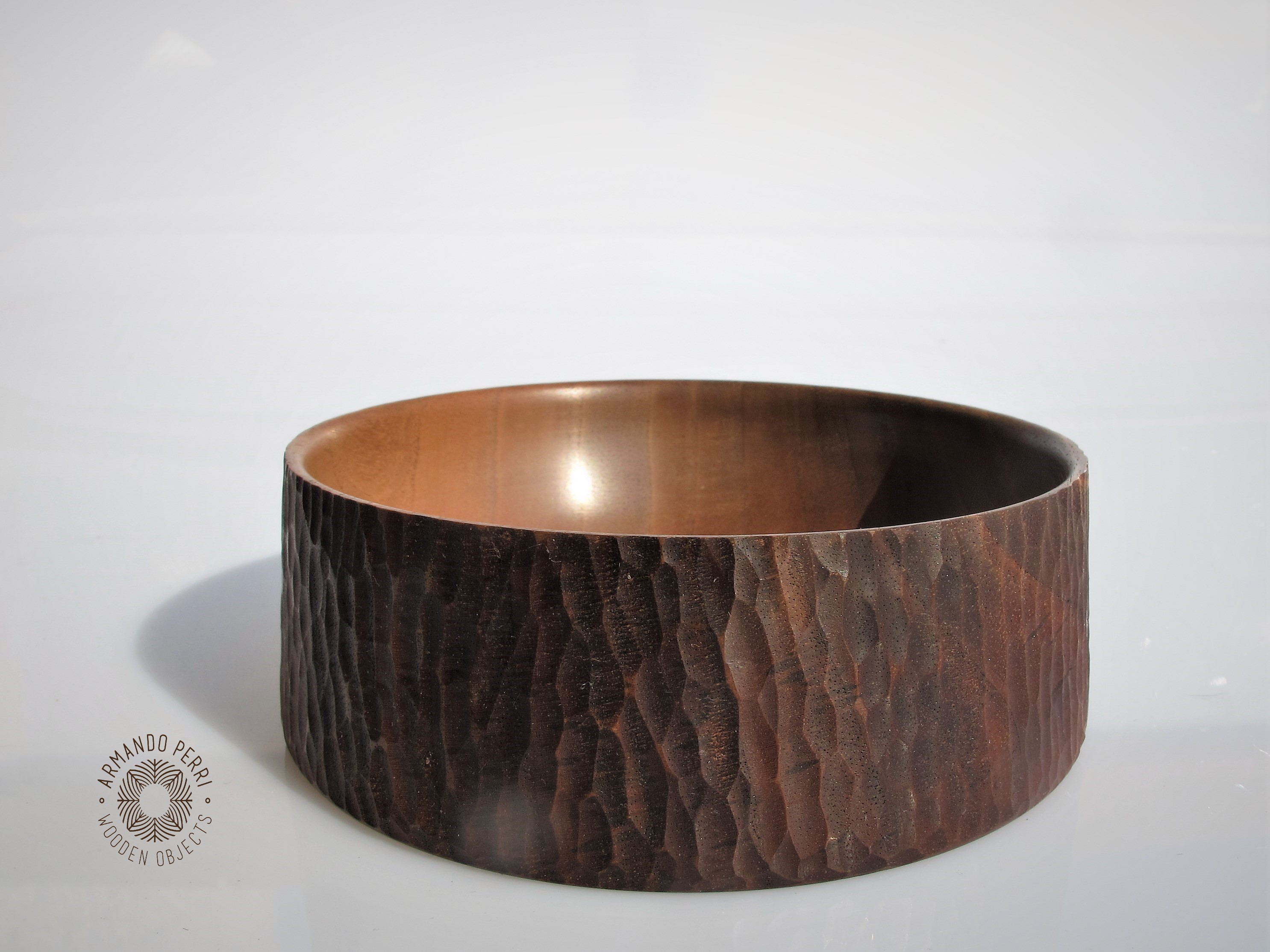 Walnut Bowl
Woodturned and carved black Walnut bowl.
This Objects add character to your room, living room, office and where you like.
Carved ouside, smooth and fine inside.
Avaiable in different dimensions:
- Ø 130 mm x 45 mm
- Ø 170 mm x 55 mm
Finish: shellawax 100% foodsafe

Each piece is hand turned and carved.
Slight variations between pieces can be expected.