Incense Holders Bowl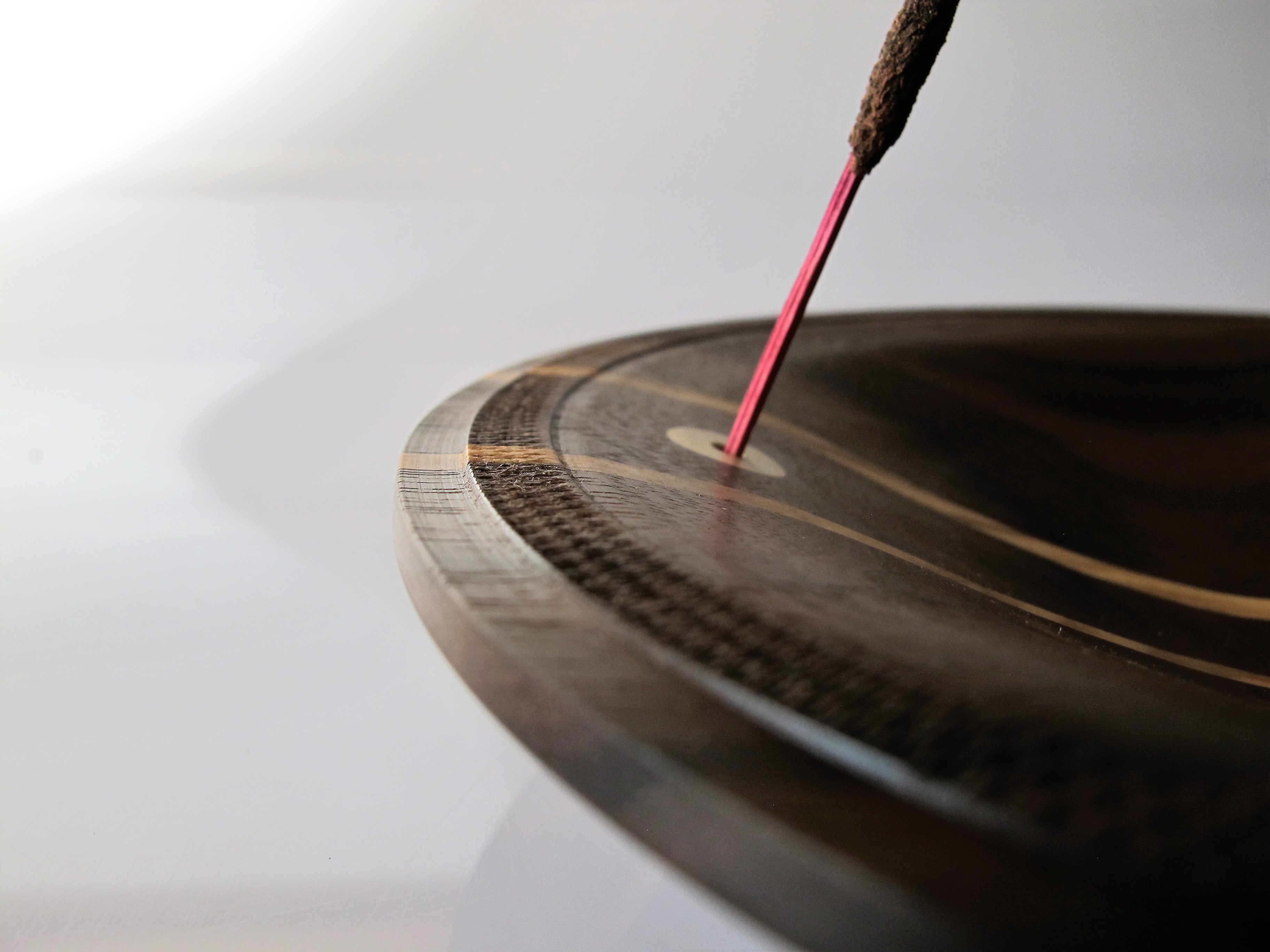 Incense Holder in fumed/smoked Oak and olive wood
And many other wood types

This incense holder is sure to become a part of your daily rituals.
Made in Black Walnut and precious olive wood. Its a nice object for your livingroom too.
It has a minimalist shape, with an elegant brass point!
It's all carefully hand-turned, also the brass insert.

Dimensions:
Ø 173mm x 25 mm
Finish: wax

Every holder is a one of a kind.
You will receive exactly the holder on the picture, not a similar one.
Matches and incenses are included.

If you need help about materials, prices, discounts please don't hesitate to contact me.